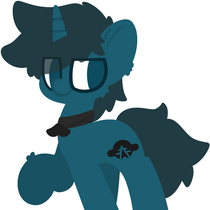 NameUndetermined
Writer of Horse Words
About
Commissions are currently CLOSED until current projects make appropriate headway.

Hello there! If you have come this far, odds are that you already know who I am and there is some reason you wanted to contact me to do business!

But if that is not the case allow me to introduce myself!

I am NameUndetermined.

He/Him/They/Them

25 y/o

And I write as a hobby and aspire to do so one day as a profession! At the moment, I am indulging my passion for writing through the medium of My Little Pony: FiM fanfiction, or FiMFiction as some might call it.
Comission Prices
Commissions are a flat 1 Dollar U.S. for every 100 Words.
Bulk purchases of 4000 words or more get a discount of 17 Dollars for every 2000 words.
There is no price difference between SFW and NSFW Content.
I will not write about real people. Deadass.
My DMs are a Judgement Free Zone. I may refuse your commission based on not feeling comfortable with particularly contentious subject matters or situations, but I will be as polite and professional as our interactions will allow at all times.